If you haven't had a lot of experience travelling overseas, here a few tips to make your packing and trip a little easier. Some of these tips may be obvious if you have travelled before, but there may be a few tips you pick up which will help you. For those travelling overseas for the first time, we hope that these tips will save you time and money, and give you confidence and reassurance when you teavel.
1. Always pack spare pair of underwear and one clean set of clothes in your carry-on luggage (you never know if your suitcase will go missing).
2. Take picture or write down what you are packing. I prefer to take pictures on my phone, but I used to write down everything I packed. This is so that if your luggage is lost, claiming from your insurance agency is much easier.
3. Wear comfortable shoes on your flight.
4. If you can, wear your heaviest shoes and jacket on the flight. This will save weight in your luggage so you do not have to pay extra fees.
5. Pack shoes in a plastic bag in your suitcase, so they don't make your clothes dirty.
6. If you need to pack breakables, use your socks and jumpers to cushion them.
7. Pack neatly. This way you won't be embarrassed if you have to open your suitcase in public during your trip, such as check-in or customs.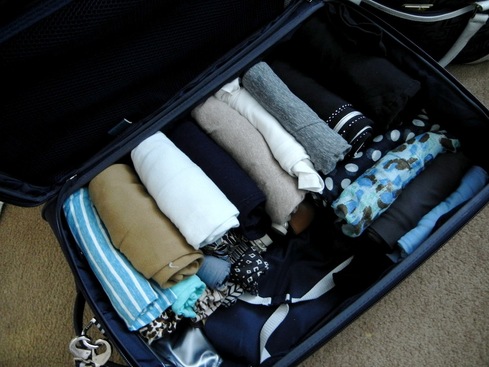 8. Use straps on your bag. This may help if your bag bursts open during the flight, or if the latches are broken by a bump or fall.
9. If you plan on locking your bag with a number lock, make sure that it is a lock which is approved by the country or countries you are flying to. If you do not do this, the inspecting officers in other countries may just break your locks off your suitcase.

10. Remember there is now a limit on the amount of liquid allowed in your hand luggage. Most liquids will need to go in your suitcase, only very small amounts of liquid are allowed on flights and it is better to have none at all.
11. If you are going on a sporting holiday that requires equipment, golf or skiing for example, give your airline a call before packing. Some airlines have generous limits for sporting or musical equipment as long it is packed to their requirements.
12. If you are packing medicine, ensure that you have checked that it is ok to carry these to the country/countries you are travelling to and that you have the correct paperwork to accompany them.
13. You may wish to take toiletries, especially if you are attached to a specific kind.
14. You may wish to pack insect repellent and sunscreen.
15. Always have some cash in your hand luggage, both in the currency of the country you are going to and American dollars.
16. Make copies of your important documents and leave them with a trusted relative before you leave.
17. Remember to pack sunglasses and reading glasses. Sunglasses may not be as easy to buy overseas and additionally, Australia has exceptionally high standards for sunglasses and it is hard to get them as good and as cheap in other countries.
18. Make sure you remember to bring chargers for all your electrical devices and power converters if you have them. This includes laptops, cameras and phones.
19. If you have a laptop in your hand-luggage, make sure it is easily accesible as you will need to take it out when you pass through security.

20. Even if you are going somewhere cold, take your swimsuit. Many places have a spa or sauna and it can be a great way to relax when you're on holidays.
21. Thongs and towels are good to pack. You may be going to a place that does not provide towels or where there is a communal shower and you would like to avoid foot diseases.
22. Check that your passport is valid for at least 6 months.
23. Take a copy of your travel instance and the travel insurance number to call.
24. Have your bank's 24 hour number written somewhere. I know it is on your bank card, but if that is stolen it doesn't help.
25. It is best to take feminine hygiene product at least one or two with you, just in case.
26. Dark clothing is good for flights, as it does not get dirty as easily.
27. A small vial of talcum powder is great in your hand luggage as it can double as deodorant and shampoo if you ever get stuck.
28. Make sure you have called your bank to let them know you are going overseas, otherwise your card might be cancelled when you use it overseas. Using both ATM cards and credit cards works great overseas, but if you don't let your bank know, they sometimes panic.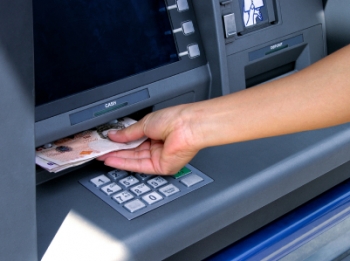 29. If you are vegetarian, kosher or allergic make sure you have told the airline and any other places that may need to know such as tour groups.
30. If you have trouble with air pressure or have never been in a plane before, make sure you have chewing gum with you. This can help you to clear blocked ears as the air pressure changes. (Note: Make sure you are allowed to have it in the country you are going to. It is illegal in Singapore, for instance.)
31. If you are going somewhere where poverty is a problem and you do not wish to give children money and thereby encouraging begging, bring along some drawing kits or mini-koalas to give out. These are also great gifts for people you may meet along the way.
32. Make sure you have checked out your phone contract and are aware of any charges you may have if you use your phone overseas. If you are unsure go int the shop and ask for help.
33. Leave room in your suitcase to fit souvenirs.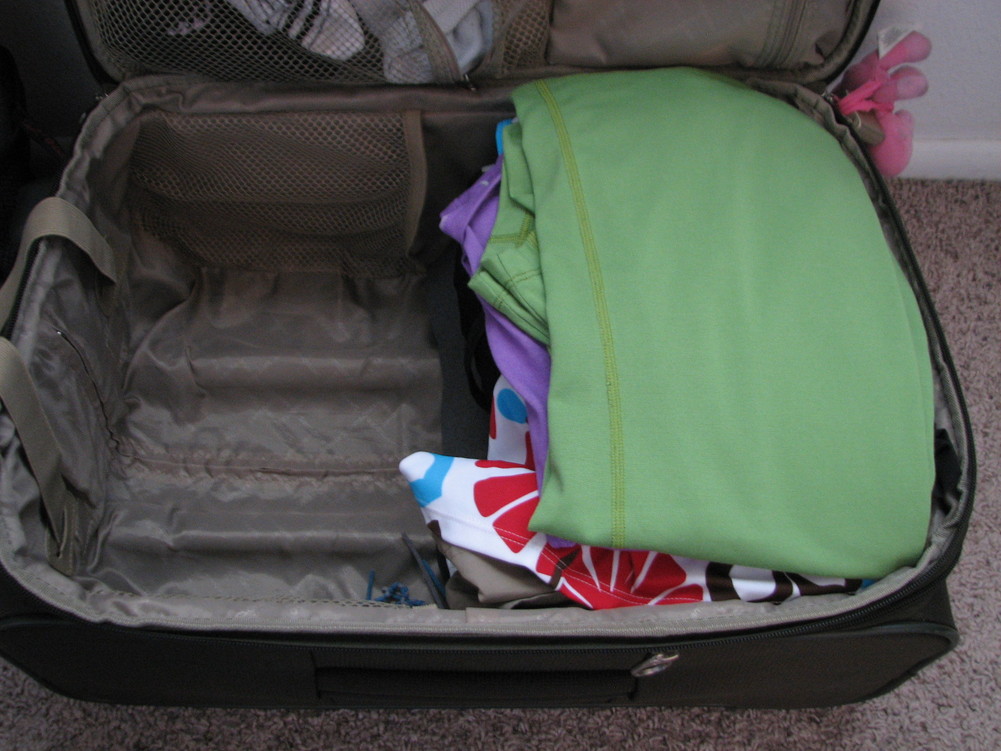 34. Make sure that your carry-on luggage is the right size for all of the flights you are taking. Even if you are flying business class or premium economy, you might have a connecting flight in economy with more strict requirements on bag size.
35. Have your hotel's address on hand, as often you are required to write this in your landing and arrival documents. You might also need this to explain to a taxi driver or other transportation where you are headed to when you arrive.