I love giving presents but I find it is often a difficult task to find the present that is just right for the person and the occasion. I have, however, found the perfect solution for these situations in a company called Edible Blooms. Edible Blooms specializes in creating edible flower arrangements, but they do have a range of other products as well. These edible flower arrangements are not edible because the flowers are edible flowers, rather because the flowers are actually fruits or chocolates, arranged to look like a bouquet of flowers. My personal favorite is small heart shaped chocolates arranged to look like a bunch of roses.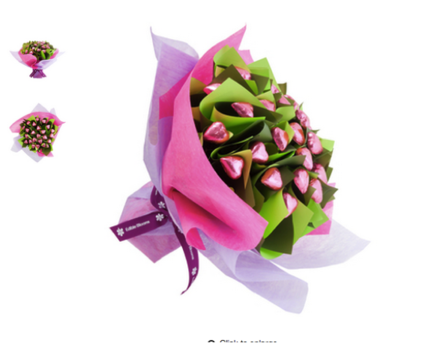 But there are so many more amazing designs. I find one of the hardest gifts to give is a sympathy gift, I feel that many people give flowers and that the flowers that I would give are just another bunch of flowers. With sympathy presents you often feel like you want to express how much you care and are available to help but don't wish to intrude. Edible Blooms again has several great gifts. One which I like but I feel depends on the recipient a vase of fresh fruit made to look like bright cheery flowers. It is a happy arrangements, that the recipient can also pick at. If this is however too cheery there are some chocolate arrangements, that have a more somber tone, or some gift hampers have a beautiful presentation and are a very useful and thoughtful gift.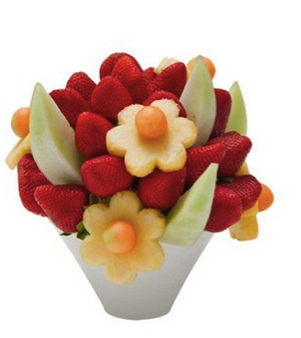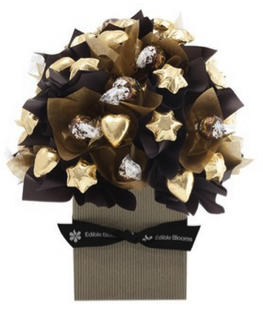 Perhaps one of the nicest gifts one can receive is a just because gift, a gift that lets the recipient know you re thinking of them, they may be a friend you haven't seen in years, or a friend who has recently lost a loved one, but the funeral was some weeks or moths ago, and you wish to let them know you are still thinking of them. Edible blooms have a range of presents that are perfect for this kind of occasion. Ranging from fun cookies, to useful hampers, to fresh and fun fruit and chocolate arrangements, there is a small selection  below, but go to Edible Blooms and have a look yourself.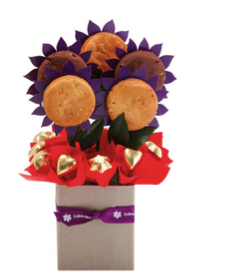 The other present I find really difficult is for new parents. You want to find a gift that is something small for baby, but also something nice for mum, Edible Blooms has a few cute gift ideas here too. Ranging from a variety of soft toys and chocolates, to chocolate and champagne, some mums may be breastfeeding so they may opt to keep the champagne for later, or give it to dad, or if they are not breast feeding they may have a bit to celebrate when they return home.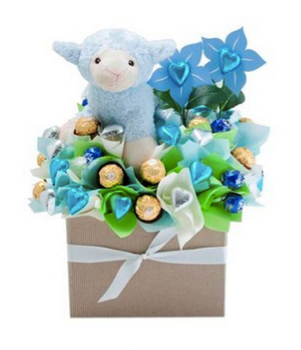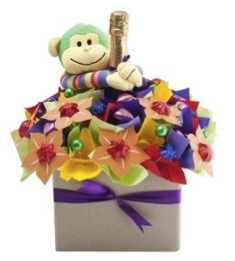 When you order with Edible Blooms, all gifts will be delivered to the recipient, but you have the choice of upgrading the amount of chocolates and add ons in your order, as well as any special delivery instructions. I am currently living overseas and I order a great deal from Edible Blooms and nearly every time they have called to confirm my order, as well as sending me an email notification of receiving my order and when it was delivered. The staff on the phone are friendly and professional and very helpful. The only thing to be aware of is if you are sending your gift to a regional area, some of the products are not available, but there are a range of lovely alternatives and Edible Blooms is currently only available in Australia and NZ. I hope you enjoy edible blooms as much as I have, and the people who have received my gifts have.
To order editable blooms for your family or friends, click here.